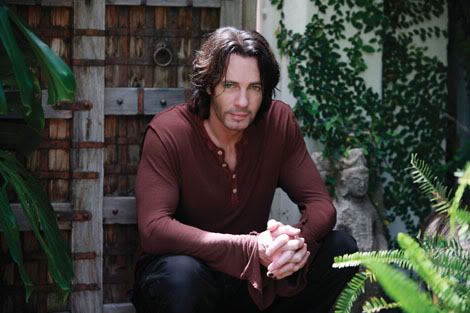 Sure. I'll admit it: I used to love Rick Springfield in the early 80's. I never saw him in concert, although he plays here in Seattle about every six months. We should go sometime, right?
ANYway. The dude is 61 years old.  Sure, he's had some work done, and why shouldn't he?  The thing is, he looks great.  Not all pulled tight and shiny-scary.  Rick has just released his autobiography called Late, Late at Night and I think I'd like to read about all the sordid 80's rock-star debauchery.  Yep,  I wanna know WHO, WHAT, WHERE and HOW about Rick, his groupies and whomever else he did dirty stuff with.  Can't help it.
As expected, Rick's life wasn't perfect.  It's all fun and games until depression sets in, right?  He goes into great detail about having depression–even discussing his attempted suicide at age 17, and empathizes with what's been in the headlines lately:
"I wasn't a drug guy, per se," he says, "but I damaged myself with all the depression and all the sexual issues. I put myself through the wringer. I didn't have to stick a needle in my arm to do it–it was already inside me.
I really would love to say to kids on the edge, 'I know what it's like,'" Springfield said. "You just want out. You want the pain to stop. Give yourself a year because your life will change. Nothing remains the same. I would have missed out on a lot of amazing stuff in my life."
"Don't Talk To Strangers" has always been my favorite Rick Springfield song…not "Jessie's Girl".  I never really dug that single.  Do you have a favorite?
Oh, and "I say, gotDAAAAYUM" Rick looks good.