The Jolie-Pitt union was made official late last month, but now we get to see Angelina's wonderful wedding dress. People magazine is giving us an exclusive look at the couple's big day and the first glimpse of Jolie's dress.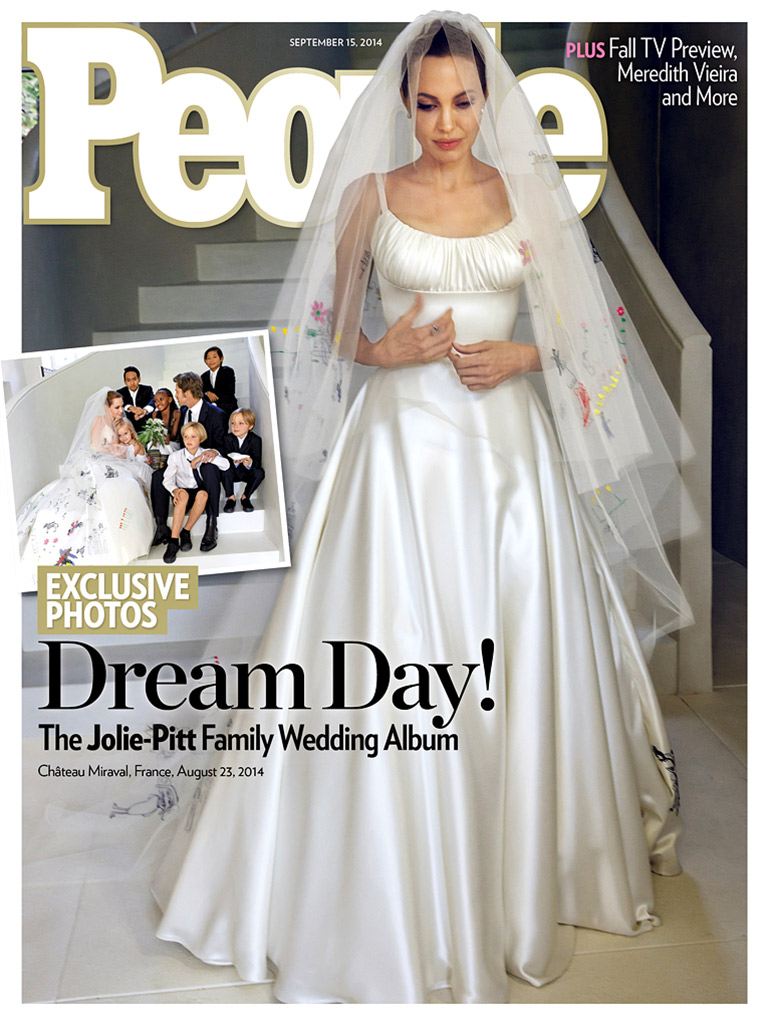 Created for her by Luigi Massi, head tailor for Atelier Versace, Angelina's ivory, silk gown featured colorful drawings by her children.
"Luigi is like family to me and I couldn't imagine anyone else making this dress," says Jolie. "He knows and cares for the children and it was great fun putting it together."
Their art also peppered her veil. In more ridiculously adorable news, Brad wore one of his sons' ties because he forgot to pack one. Definitely not surprised she wore Versace, but who thought it would be so cute?! You can see more of the wedding album when the issue hits newsstands on Wednesday.
Hello! magazine gives us a look at the back of Angie's dress, and a romantic kiss between the couple, for their latest issue which will be on newsstands this week.
This is all just so sweet.