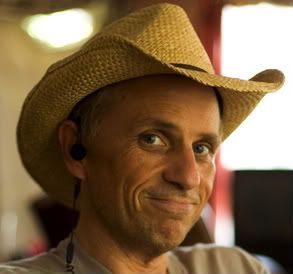 Happy 49th Birthday, Bobcat!!
Listen, I know some of you don't enjoy The Bobcat. I'm not one of them–at least where his stand-up is concerned. (Oh, wait.  I LOVED him in Blow!  Remember?  "I can't feel my face–I mean, I can TOUCH it…") CLASSIC!
Anyway.   Bobcat's Bono impression is hilariously spot-on. This is the only clip I can find of Bobcat doing Bono.  There's another one SOME-BLOODY-WHERE, from a Comedy Central charity event–he's wearing a girl's pink sweater and a straw cowboy hat, singing YMCA as Bono would.  Honestly…it's pee-your-pants-hilarious.  If any of y'all know where I can find it, I'd sure appreciate it.  I've been looking for it for at least five years.  I'm assuming it's not online anywhere.  So, just watch this clip and belly-laugh, mmkay?