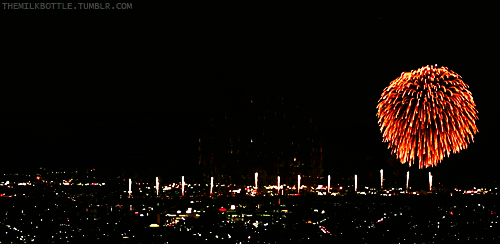 We here at DiC hope you have a happy, and safe, 4th of July weekend. After all the food and fireworks, here are some of the specials and marathons you can check out on television.
Something I look forward to every year, SyFy will air it's annual 'The Twilight Zone' marathon starting at 8 a.m. Unfortunately, it won't be airing all weekend. But we've seen William Shatner yelling about a monster on the wing of the plane a million times already.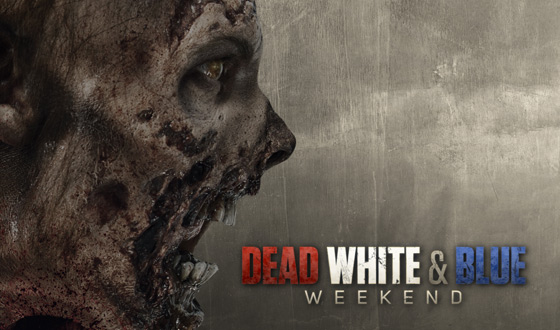 AMC will start its's "Dead, White & Blue" marathon featuring 'The Walking Dead' at 9 a.m. Throughout the weekend the network will tease the upcoming season, ending with a special look at Season 5 hosted by Chris Hardwick on Sunday night.
BBC America will air 'Star Trek: The Next Generation' episodes, starting at 6 a.m.
For your Carrie Bradshaw fix, check out E!'s 'Sex and The City' marathon starting at 2 p.m. and ends at midnight.
You can catch a 'Modern Family' marathon on USA network starting at 8 p.m. and ending at midnight.
A&E will air 'Criminal Minds' until 4 a.m.
Animal Planet's 'Dirty Jobs' marathon will start at 9 a.m. and end at 4 p.m.
Tom Bergeron will host 'A Capitol Fourth' airing on PBS at 8 p.m.. It will feature performances from Patti LaBelle, Jordin Sparks, Michael McDonald and the National Symphony Orchestra.
Also starting at 8 o'clock is 'Macy's 4th of July Fireworks Spectacular' airing on NBC. Nick Cannon will serve as host. Performers include Ariana Grande, Miranda Lambert and Lionel Richie.
Over on VH1, The Roots will headline the 'Philly 4th of July Jam'. They'll be joined by Aloe Blacc, Nicki Minaj and Ed Sheeran. The party starts at 8 p.m.